On the 3rd Wednesday of every month we host a virtual Seminar Series from 9-10 AM, ET.  Each Seminar includes two short talks and time for Q&A.  This is a fantastic opportunity for members of our global network to meet in real-time to share their ForestGEO research. 
---
NEXT Seminar:  October 20, 2021 | 9:00-10:30 AM, EDT | register here  (*please note our special format and longer meeting time this month*)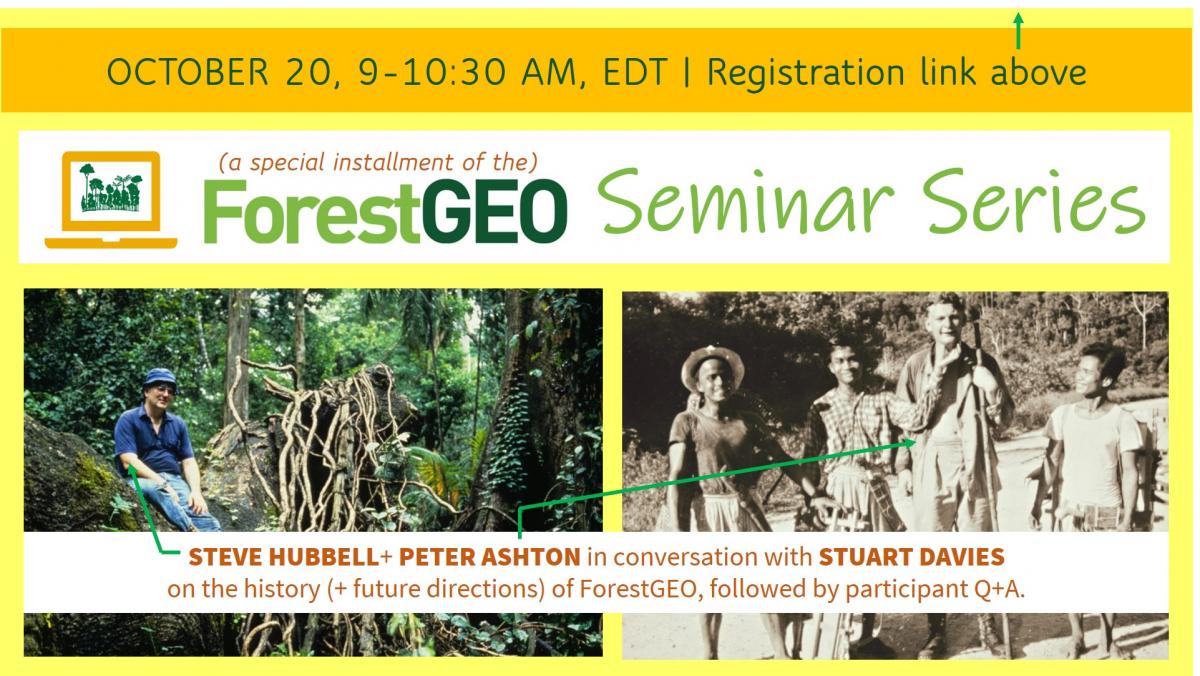 Interested in presenting your ForestGEO research?  Reach out with an e-mail to Caly (McCarthyC@si.edu) or Lauren (KrizelL@si.edu).
---
We record the Seminars, and access to recordings is available upon request (McCarthyC@si.edu).  Our most recent presenters were:
Melina de Souza Leite: The dominant role of taxonomy in global forests: Disentangling the major contributions to tree demography
Pavel Samonil: Tree mortality may drive landscape formation: comparative study from ten temperate forests
You can find a complete list of previous speakers here.