Census Update from the Field: Donglingshan Edition
A number of field crews are currently conducting censuses at ForestGEO sites. In a mini-series of blog posts we will profile three of them (Donglingshan, Tyson Research Center, & Wytham Woods) over the course of this week. 
(Update: Tyson Research Center installment; Update: Wytham Woods installment; Bonus!  Wind River installment)
Donglingshan:  China | 20-ha | 3 Censuses: 2010, 2015, 2021 | PI = Yan Zhu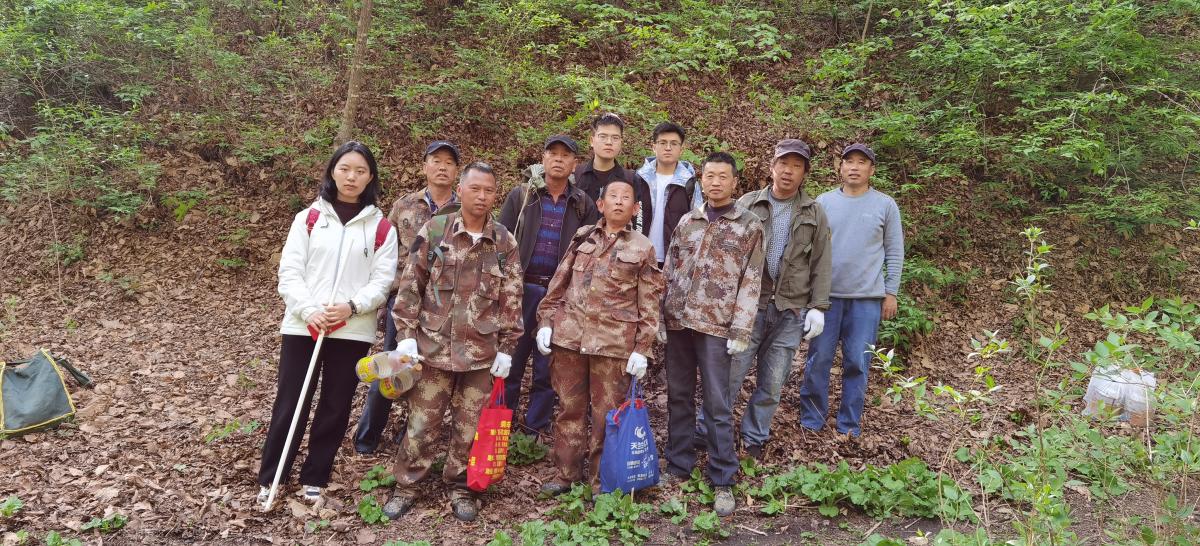 What species do you encounter most while censusing your plot? 
"The species distribution throughout the plot has a very clear elevation gradient. In the lower elevation of the plot we most regularly encountered Acer mono Maxim and Corylus mandshurica."
- Lijing Zhou (Donglingshan field crew member and PhD candidate advised by Dr. Keping Ma)
Censusing large plots requires lots of repetition.  How do you keep yourself focused for the task at hand?
"Assure adequate sleep above all.  It is important for physical strength and also assures that the mind remains sober. Secondly, pay attention to diet, taking in sufficient protein and supplementing with water, which helps us complete census work more efficiently. At the same time, we should also learn to self-regulate - when we're tired we should shift our attention or take a proper rest, trying to maintain the best state."
- Xingyu Wang (Donglingshan field crew leader)
How does it feel to be back in the field as parts of the world are emerging from stay-at-home orders and others are still under strict public health mandates?
"When we overcame the epidemic of COVID-19 and returned to the field we love, we were lucky. Only by living every day seriously and completing scientific research rigorously and steadfastly can we live up to our life. May every one of us know how to cherish life and work hard."
- Shuaiwei Xu (Donglingshan field crew member who will pursue his master's advised by Dr. Jihua Hou in Beijing Forestry University)
"We cherish the days when we take off our masks. But sometimes we still wear masks for keeping little flies away from our noses in the field work."
­- Yan Zhu (PI of the Donglingshan FDP)
What do you pack for lunch most days?  Why does it work well for the field?
"Working in the field requires a lot; my body will lose a lot of water, so I need to carry 1.5 liters of water up the mountain. Carbohydrates provide energy more directly and quickly than proteins and fats, and they're easy to digest. Therefore, in the field work, the first supplement is carbohydrate, that is, rice flour food, followed by protein and fat. For this reason, I prepared two breads and an egg as food, which can satisfy hunger and make it easy to carry."
– Chenhao Huan (student and longtime member of the Donglingshan field crew)
What's one thing you've learned over the course of your work on this census (forest-related or not)?
"First, as far as I could see there, the forest is well managed. We have been working within big plots. Within each of them, we could really feel the state of forest regeneration/recovery since the establishment of the survey five years ago! We have learned also new techniques about ecological monitoring!"
- Thant Sin Aung (Donglignshan field crew member and PhD candidate in Dr. Keping Ma's lab)