Spotlight Series: Nidhi Vinod & a Plant-Oriented Life
Nidhi Vinod is an intern at the ForestGEO Ecosystems & Climate Lab.  Her deep appreciation for plants finds form in her academic study, her illustrations, and the many plant-projects of her childhood home.  After a 12-country solo trip full of plant documentation and conservation conversations, Nidhi knew for certain that she wanted to pursue a career as a scientist.  She speaks candidly about the reality of dire finances while seeking higher education and hopes to help make it accessible to all people, regardless of their demographics.
When did you realize you wanted to be a scientist/work in forest ecology? How did you decide to go down this career path?
While growing up in Bangalore, India, plants were innately intertwined with my family because, for generations, we were farmers. Plants were not considered separate from our attention, they were very much part of our day-to-day life—conversations, wellbeing, and activities. Even after my family shifted from agriculture to real estate, and our farm sizes shrank to a tiny city-garden, plants never left our conversations or practices. Early in the mornings, I would accompany my grandmother with her plant-duties in our tiny garden—picking flowers to make garlands for prayers and tending plants. Throughout the day, my mother and grandmother worked on different plant-projects, such as making a variety of plant oils—almond, coconut, etc.—or experimenting with seeds and growing them. I drew my inspiration from these practices, and it seemed natural that I would always work with plants. On my days off from school, I spent time observing plants in our neighborhood and asking questions, drawing them, contributing illustrations to my school, making pigments from them, and injecting these pigments into the veins of other plants to see if the plants would turn a different color. Through these early childhood experiences, it became clear to me that I was my true, whole self when I was working with plants, just like my grandmother and generations before. I told myself that I would one day become a plant doctor and an artist, even without knowing one could choose to study plants for a career (the career options I was exposed to as a child were:  a doctor [as in, human doctor], an engineer, and an IAS officer).  I followed this love for plant curiosity through societal difficulties in India and after I made my way to the US to study further.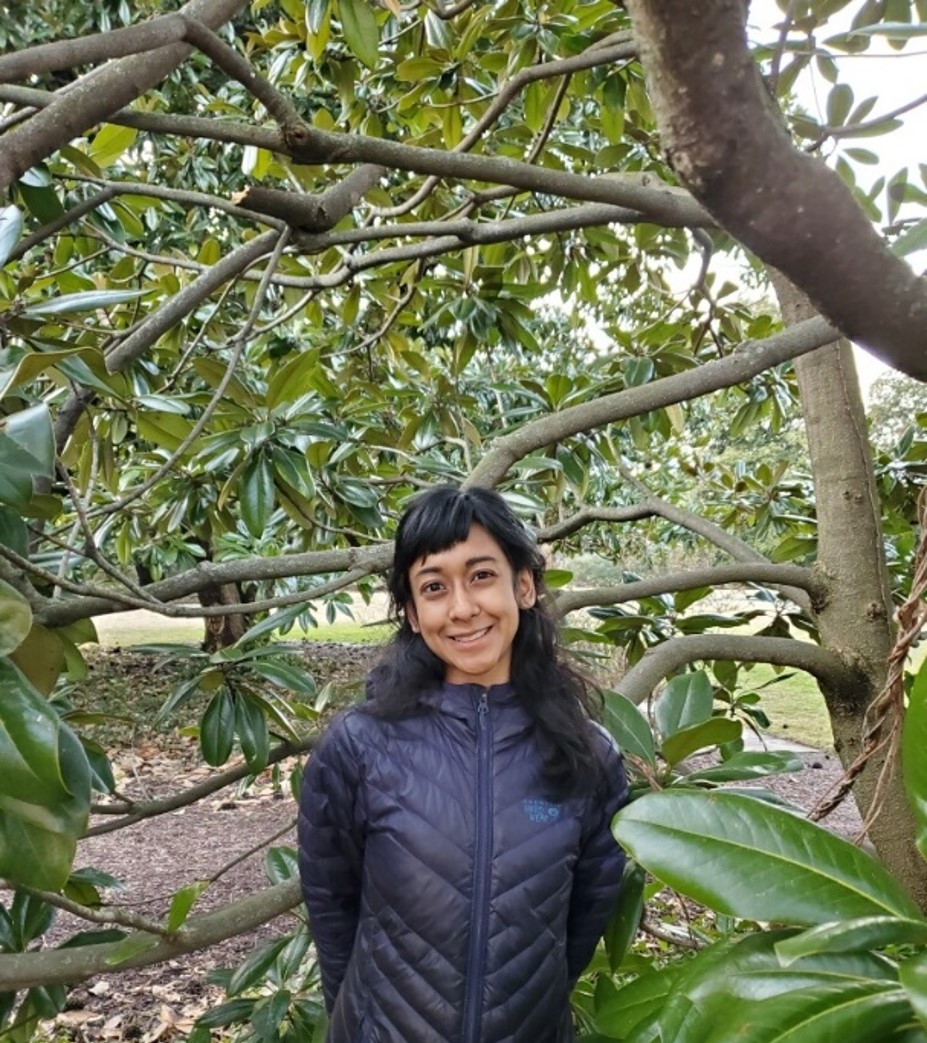 What enhanced my academical curiosity, by giving it a name per se—forest ecology/plant biology—was my travels. As a single, female traveler, I went to 12 countries—Mexico, all countries of Central America, and a few countries in East Asia—funding it by helping people with their day-to-day tasks in exchange for accommodation, while learning and documenting plants along the way. Here I met many really kind local conservationists, scientists, people who were knowledgeable and curious about the plant world and were willing to share their knowledge with me. They inspired me to ask 'academical' questions and to ponder further. When my curiosity for plants became unbearable, in that, I wanted to find answers to these questions, this was when I truly decided that I couldn't possibly think of anything else I would rather be doing than studying plants more systematically for the rest of my life through a career as a scientist.
 
What led you down the path to your current job? What has been your biggest challenge in getting to this point in your career?
When I left India to come to the US, during a difficult time in my life and in my family, I was alone with no funds in the US, with the deepest desire to study—to get a degree, and to eventually become a scientist—something I saw was possible for so many people here in the US. But unfortunately, the educational infrastructure here did not support people like me—independent, young, international women (and many others). So, my biggest challenge was getting my undergraduate degree without having access to loans, scholarships, or funds, because I didn't fall under the criteria of being a citizen, yet needed to pay for rent, food, and tuition. Thus, throughout my undergrad, I walked on a thin line between education and starvation. The depth of this suffering taught me a side of the academic world that is unseen. I felt it was my responsibility to strive and get a degree and become a scientist, so I could shine light on this reality, experienced by many low-income and underrepresented students. Certain days were more unbearable than the others. On these days, I spent time in the university's greenhouse, around trees, and read Taiz and Zeiger's plant physiology textbook, which always reminded me of the power of curiosity and love that makes even the most impossible days and tasks more possible. I made it through alive because of the love, support, and kindness of my friends who knew what it was like to have to choose between education and food. A huge part of my dream is to make quality research, science, and education accessible for students across the world, and most importantly, for all demographics to be able to pursue their dreams without having to choose between basic education and life itself.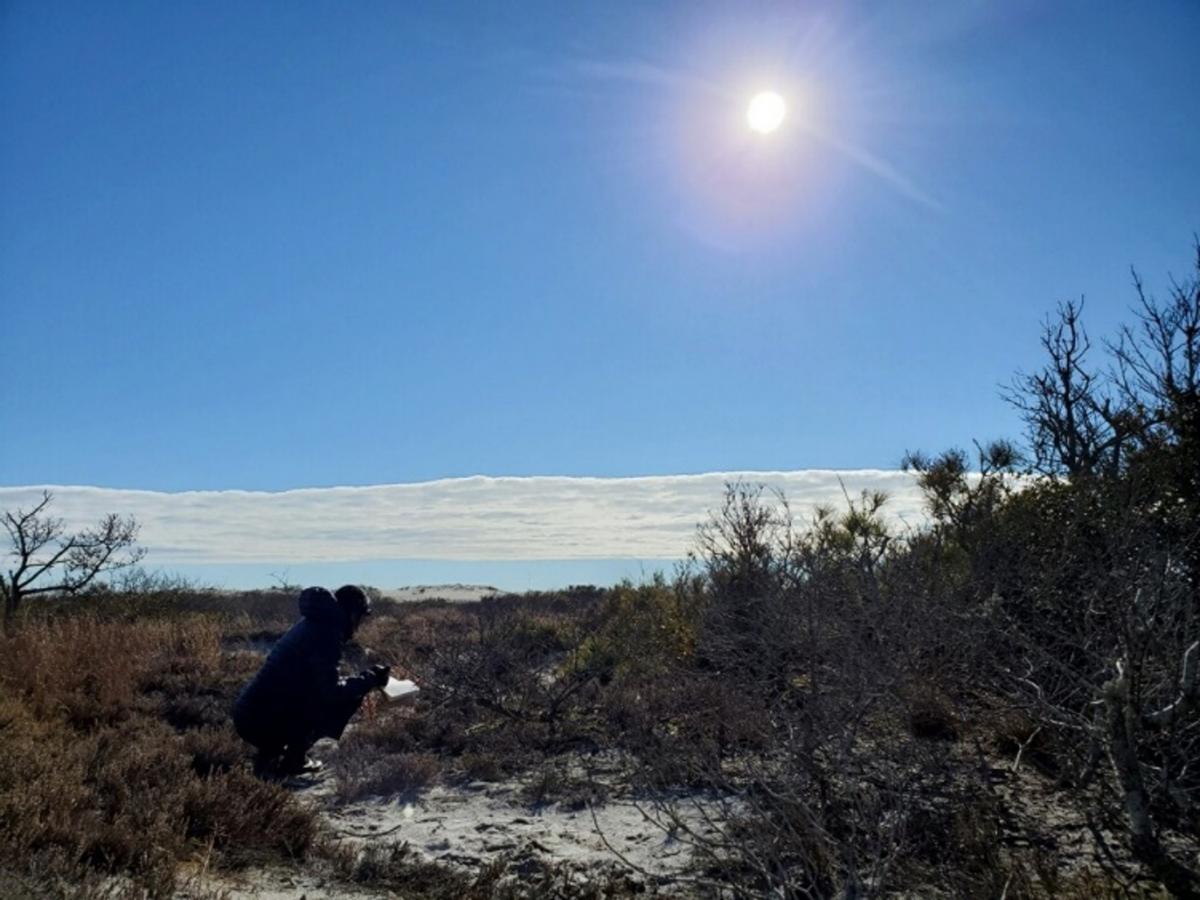 When did you first get involved in the ForestGEO network?
I was really inspired by Dr. Kristina Anderson-Teixeira's research and wanted to gain research experience with her before moving towards graduate school, so I contacted her. It has been so far eight wonderful months at the ForestGEO Ecology & Climate Lab. Krista's mentorship, support, scientific brilliance, and connections have really been a pivotal learning point in my life and experience. I am always amazed by Krista's enthusiasm, willingness to share knowledge, her scientific thought process, and her constant support for her mentees!  
What questions are you currently addressing in your research/site?
Currently, I am working on a New Phytologist's Tansley Review with very inspiring co-authors. Our review focuses on foliar thermal sensitivity across forest vertical profiles, from the understory to the overstory. We address how biophysical environment varies across the vertical profile, shaping microenvironments and influencing both leaf temperature and metabolic processes. Through these questions, our larger aim is to understand what implications this has for the overall growth of trees, and ultimately forest ecology, in a warming world.
 
What kind of capacity building opportunities does your site provide for students, early-career researchers, and the local community?
A unique aspect of our lab, to me, is the diverse and open environment for thinking and collaborating. Everyone in our lab comes in with different perspectives and expertise and is very welcoming, open to thoughts and ideas. I find that members in our lab provide such important perspectives for bettering work that would not have crossed my mind otherwise. As an early-career researcher, I have grown in my scientific thinking and learning, partly because of the people in our lab.
What is your favorite part about your work?
I love learning new things every day generally, and more specifically I love reading scientific articles and understanding new perspectives and methodologies. I also surprisingly love working with R software and creating plots. Surprisingly because, I didn't think I had the skills to write a 'code' in order to create a plot, but now I have learned that the journey of learning a new skill is quite meditative and humbling, and if the skill is ultimately going to help with understanding plants better, then my learning capacity and curiosity triples, so currently R software feels like art, drawing and erasing, redoing, adjusting…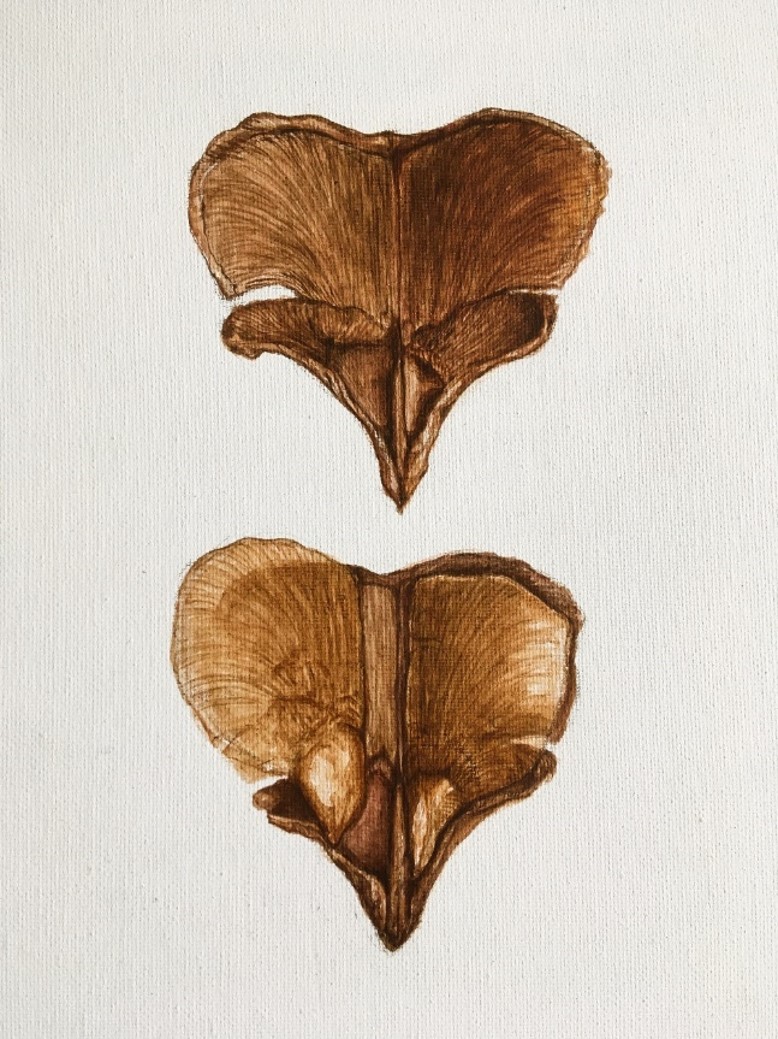 What do you like to do when you're not studying forest dynamics?
I study the evolution of plant physiology; currently I'm reading about seaweeds.  I also spend time reading poetry, and from time to time I make my own notebooks from scrap paper.  When the weather is nice, I go on walks or go rock climbing, and between climbs, I illustrate plants in my immediate environment.
Is there a particular poet or piece of poetry that you are particularly fond of?
Oh, so many poets, and hard to pick one! Currently I am enjoying Denise Levertov, Naomi Shihab Nye, a poetry book called Salt by Nayyirah Waheed, and the poems of Wisława Szymborska. Fredrico Garcia Lorca is also one of my favorites!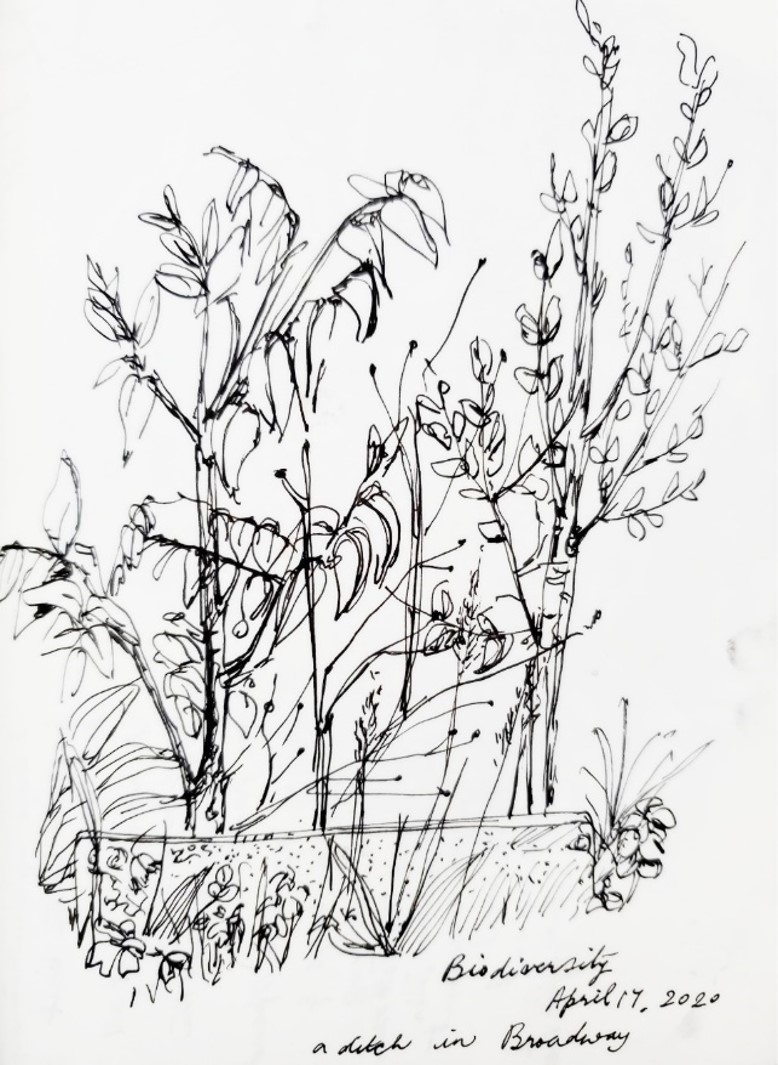 Web Presence