Spotlight Series: Kamil Král and the Structurally-Diverse Žofín Plot of the Czech Republic
Kamil Král is a member of the Silva Tarouca Research Institute's BlueCat research group in the Department of Forest Ecology. He is also a PI of the Žofín plot and helped to host ForestGEO's 2018 Analytical Workshop in the Czech Republic. In this latest installment of ForestGEO's Spotlight Series we hear from him about the unique structure of the Žofín plot, the role of 3D research in understanding forest composition, and the distinct satisfaction that comes from fieldwork. 
When did you realize you wanted to be a scientist/work in forest ecology? How did you decide to go down this career path?
Actually, I am not sure I've ever decided this way. After I graduated with a master's degree in forestry, I realized that perhaps this field was too technical and conservative for me. So I decided to focus on the part of forestry that attracted me the most – forest ecology. Even before I finished my Ph.D. in ecology I got an offer from Tomáš Vrška to join the BlueCats, a research group working in Czech old-growth forests ("Pralesy" in the Czech language); it was in 2003. We had met for the first time in 1997 during the Žofín plot's first recensus, where he was the PI, and I was an intern. His offer to join the BlueCats was an offer you couldn't refuse – a dream job spending lots of time in beautiful, almost intact, primeval forests with great people. So, to conclude my answer – I've never made a conscious decision to become a scientist. But looking back on my career – I have to 'admit' that what I do is science. Sounds strange?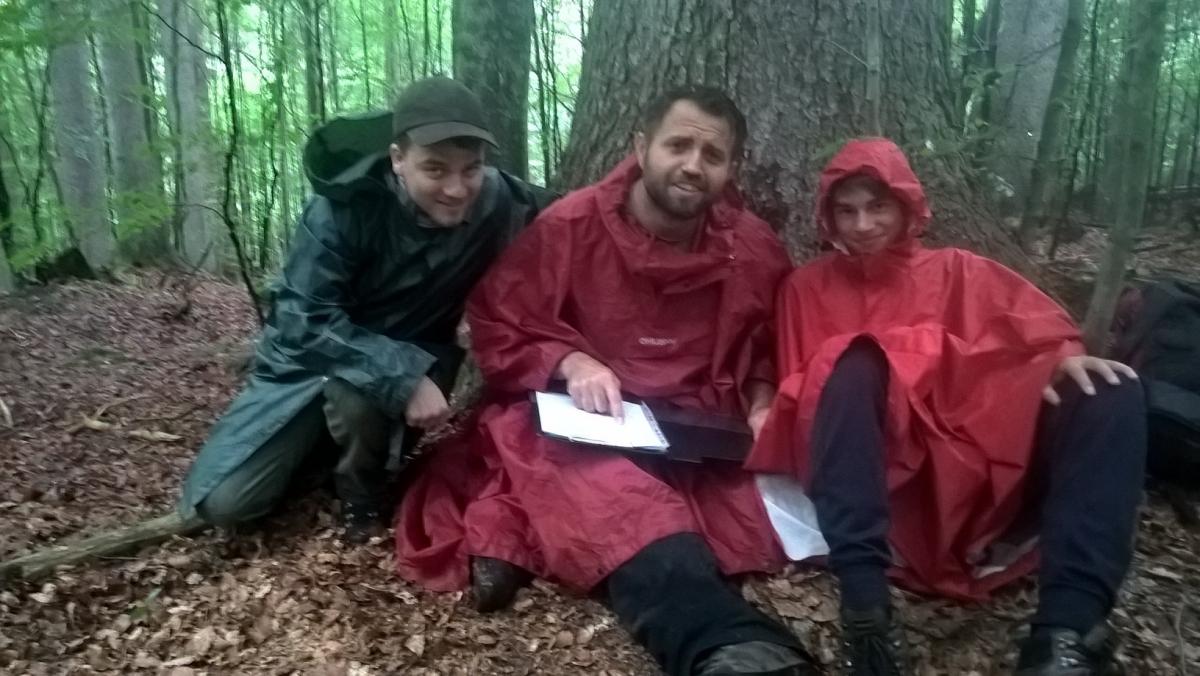 What led you down the path to your current job? What has been your biggest challenge in getting to this point in your career?
As I said, all was very smooth and natural (and since I became part of the BlueCat team, also very agreeable). For several years (during the 00's) we were a group of seven people (for fun we called ourselves 'The Magnificent Seven'). There was a really great team spirit, and problems that came up were never a match for Tomáš (former group leader)'s enthusiasm. Since that time we grew a lot; now our group counts some 25 people, and we continue to expand. I should mention the most important thing of the last decade - it's undoubtedly joining the ForestGEO network. It was a milestone that helped us enormously and started a new level of scientific cooperation literally worldwide. And the biggest challenge? There was no harder decision than to take the position of the group leader after Tomáš chose to leave that role last year.  
What made this a difficult decision?
You would have to know Tomáš to understand. He was amazing team leader for a quarter of the century (really, 25 years!). He built BlueCats from nothing, starting with two people doing most of the fieldwork in their free time on weekends, vacation, and holidays with the help of friends. Tomáš was always positive, with big plans and strong personality – a born leader. So, he set-up very high standards for the position of group leader, and I wasn't sure if I could meet the big expectations. 
What is the most interesting or unique aspect of your site?
It might be (incorrectly) considered ironic, but for me it's the diversity. Not the species diversity, since Žofín has some 13 woody species in total and more than 97% of individuals are just beech (Fagus sylvatica). But the structural diversity! Every hundred or two hundred meters the forest looks different: big gaps, small gaps, closed high canopy stand with no or little understory, multilayered canopy – all is present and of natural origin. And last but not least – it's the feel of wilderness, which, in Central Europe is quite rare.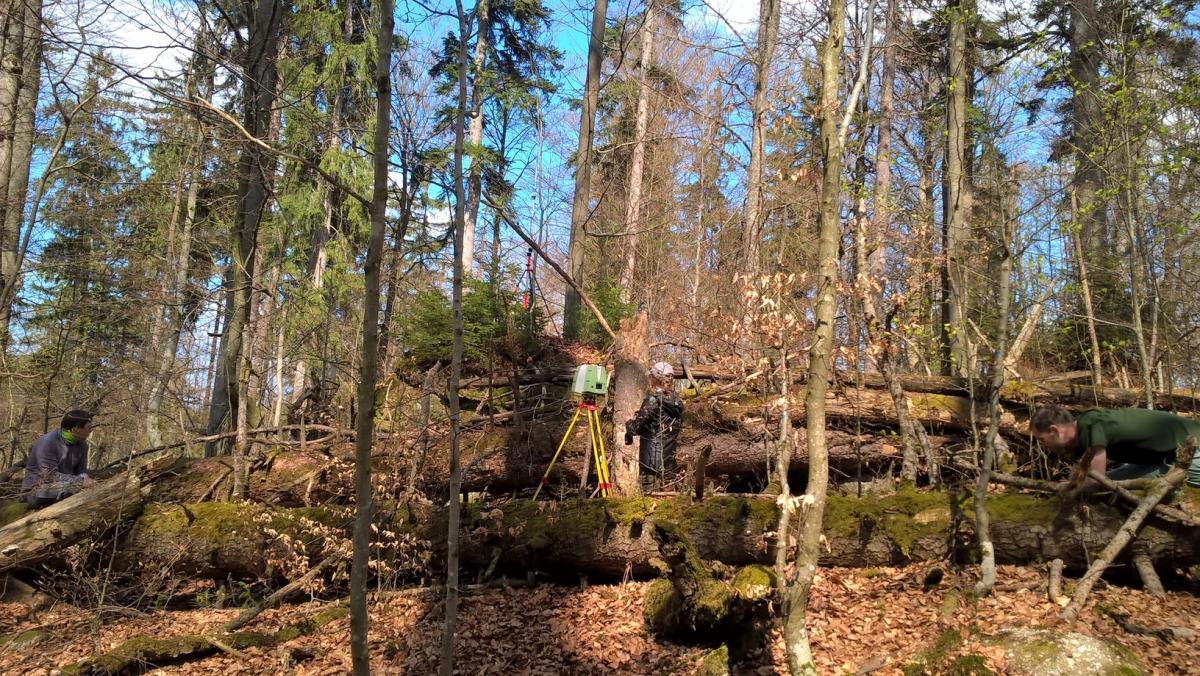 What questions are you currently addressing in your research/site?
Because our research group is quite big and diverse, we are addressing many questions of forest ecology and dynamics including population ecology, competition, disturbances, spatial patterns at multiple scales, biodiversity, tree-soil interactions, etc. I recently focused on aboveground competition in canopy space. Basically we are trying to move from the traditional 2D approach (e.g. typical ForestGEO tree census) to 3D research, using terrestrial laser scanning and drone lidar data. For that purpose we developed our own software tool – the 3D Forest.  2D stem mapping has been in Czechia for 170 years (By the way, to our knowledge, the oldest documented stem-position map in the world comes from Czechia, from 1840's – Boubín Virgin Forest – another of our research plots). But it's only recently that we have begun to move to the third dimension.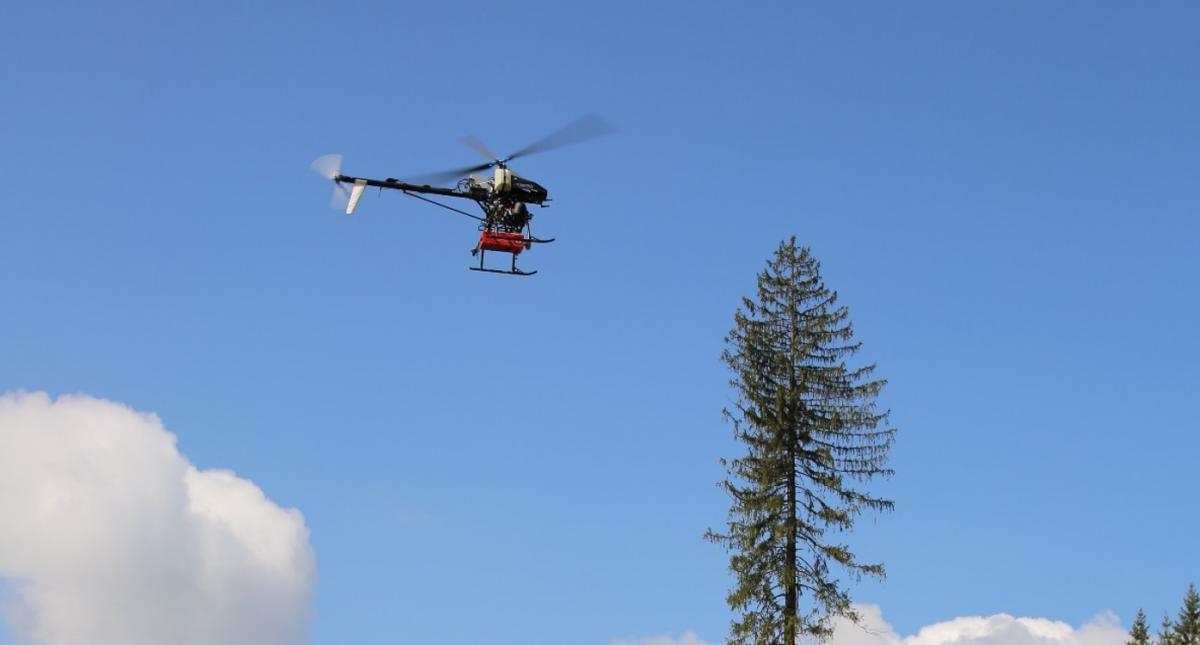 Why is 3D mapping important/helpful/interesting?
Forests are intrinsically three-dimensional systems with complex vertical structure, much stronger than in any other terrestrial ecosystem. Canopy disturbances, tree regeneration, tree growth and competition (especially aboveground competition for light) all take place in real 3D space. We therefore believe that these processes can be better studied and understood in 3D. Simply said – forest obviously are not points on a plain…;-).  But even if we stay in 2D, insiders will surely agree that more than a few ForestGEO plots struggle with positional accuracy of stem-mapping. Both terrestrial laser scanning and ultra-high-density drone lidar can improve positional accuracy of stem mapping enormously! We therefore started to use lidar technology also for traditional tree censuses. Maybe our focus originates from the specifics of the Žofín plot – the richness there is mostly in the structure and dynamics, less in the species and their interactions (of course, these are also important and interesting).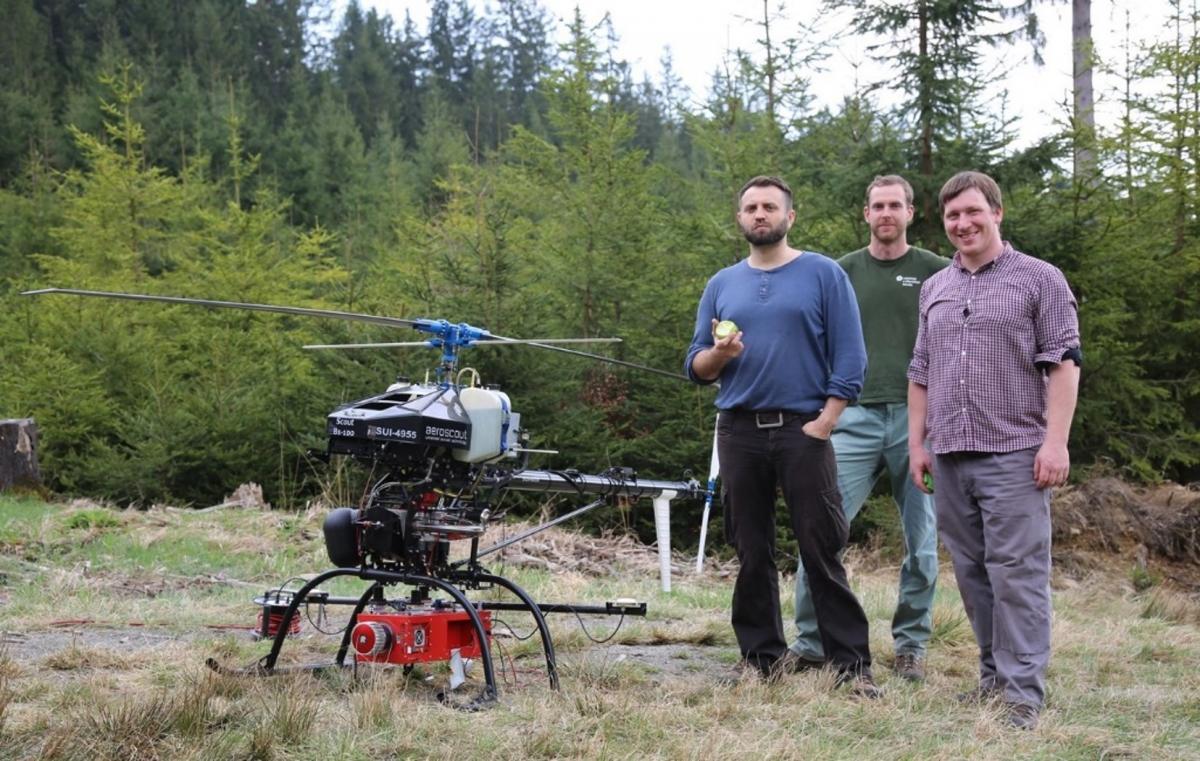 What kind of capacity building opportunities does your site provide for students, early-career researchers, and the local community?
We cordially invite students for internship, especially for the fieldwork that lasts most of the growing season every year (Žofín is not our only plot). We are also looking for new Ph.D. students interested in any of the topics mentioned above. We offer interesting research questions, great long-term data to work with, and, of course, an enthusiastic team of colleagues.
What is your favorite part about your work?
Fieldwork is still my favorite – tired body, but free mind. I love it! I also like writing the manuscript when all data analyses are completed and you have to 'tell the story' you just discovered. Unfortunately, this happens less often than I would like.
What do you like to do when you're not studying forest dynamics?
Do you mean in my "free time"? I really love to spend time with my family – wife and three kids, doing whatever. The kids are not so small already, so I try to enjoy every moment spending together while they still need me.
---
Web Presence
Natural Forests  │ 3D Forest │ Silva Tarouca Research Institute's Department of Forest Ecology │ Facebook (Pralesy.cz) │ Instagram (Pralesy.cz)
---
Publications of Note
Chu, C., Lutz, J.A., Král, K., Vrška, T., Yin, X., et al. (2019).  Direct and indirect effects of climate on richness drive the latitudinal diversity gradient in forest trees. Ecology Letters, 22(2), 245-255. doi:10.1111/ele.13175
Král, K., Daněk, P., Janík, D., Krůček, M., & Vrška, T. (2018). How cyclical and predictable are Central European temperate forest dynamics in terms of development phases? Journal of Vegetation Science, 29(1), 84-97. doi:10.1111/jvs.12590
Kellner, J.R., Armston, J., Birrer, M., Cushman, K.C., Duncanson, L., Eck, C., Falleger, C., Imbach, B., Král, K., Krůček, M., Trochta, J., Vrška, T., & Zgraggen, C.  (2019).  New Opportunities for Forest Remote Sensing Through Ultra-High-Density Drone Lidar. Surveys in Geophysics, 40, 959-977. doi: 10.1007/s10712-019-09529-9
Krůček, M., Trochta, J., Cibulka, M., & Král, K. (2019). Beyond the cones: How crown shape plasticity alters aboveground competition for space and light—Evidence from terrestrial laser scanning. Agricultural and Forest Meteorology, 264, 188-199. doi:10.1016/j.agrformet.2018.09.016