ForestGEO Granted $12M from the Bezos Earth Fund for GEO-TREES Initiative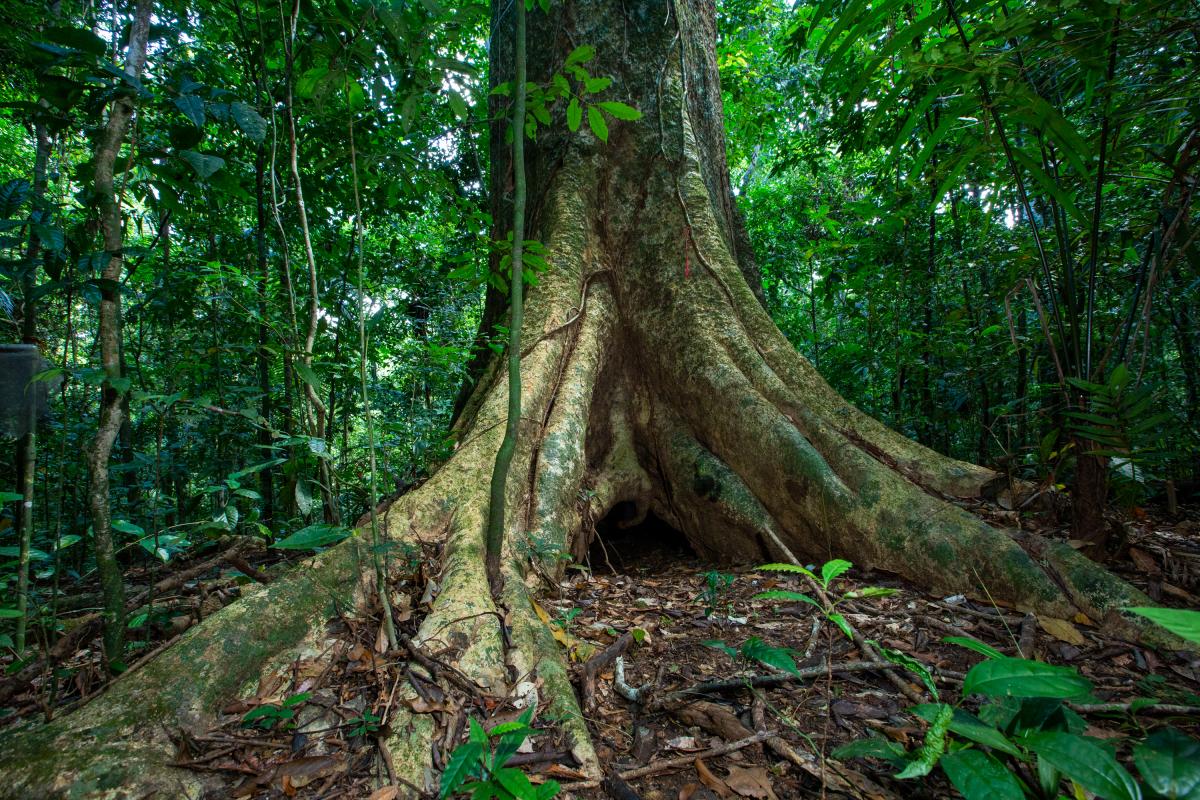 Smithsonian ForestGEO received a $12 million grant from the Bezos Earth Fund to support the GEO-TREES initiative, the world's first ground-based, open-access, equitably developed forest biomass reference system, designed to make global satellite-based forest carbon assessments actionable. This unprecedented collaboration will use innovative technology, partnerships and training, broad sampling and long-term commitment, and open-access data to establish 100 core sites and 200 supplementary sites around the globe to measure and monitor forest biomass stocks and fluxes. These data will be accessible to the public, to the science and corporate communities, and to space agencies driving critical advances in satellite technology. Building on decades of work from the global research community with a strong representation of partners from the Global South, the GEO-TREES initiative aims to fund high quality ground data from a global network of long-term forest inventories, and to make these data open access. ForestGEO will join with other forest plot networks, including RAINFOR, TmFO, AFRITRON, 2ndFor, and SEOSAW, comprising thousands of plots in over 50 countries, and collectively include more than 50% of the world's tree species.
"Tropical forests are the most important, best-understood, carbon-capture devices in the world," said Joshua Tewksbury, director of STRI. "But to make large-scale carbon capture a reality, we need to engage all sectors of society. And we can only do that if we can clearly show where the carbon is—and how carbon stocks change in real time, at scales that landowners, countries and investors care about. The Smithsonian, with hundreds of partners around the world, has taken on the challenge of providing the definitive ground-based global forest database to make this work possible." According to Cristián Samper, managing director and leader for nature solutions at the Bezos Earth Fund, "There are very few places like [STRI], where the tropical rainforest has been studied for 100 years. The longevity of tropical research at the Smithsonian, together with the expansion of a global network of forest study sites, will help address the climate crisis we face in a way not possible anywhere else."
Learn more about the GEO-TREES initiative here and check out the Smithsonian's press release here.