Celebrating 30 Years of Network History
2020 marks 30 years since the Center for Tropical Forest Science was established. This signifies 30 years of strong partnerships and a global network of large-scale, long-term research plots.  In commemoration of this anniversary, we're pleased to share three new resources on ForestGEO's organizational history:
1.  This month Biological Conservation published a review paper by Davies, et al. that highlights:
the history and evolution of our global research network,

ForestGEO's research programs and capacity building initiatives,

ForestGEO researchers' contributions to advancing understandings of ecosystem functioning and species coexistence/diversity, and

the need for sustained funding for data collection and analyses. 
2.  A timeline of key events in our organizational history, focusing on:
the first census using ForestGEO methodology for each plot,

important meetings,

administrative changes,

partnerships, and

new programs.
3.  A document gallery to share a sampling of primary sources that illustrate how international collaboration, rigorous science, and capacity-strengthening have been perennial themes of our network.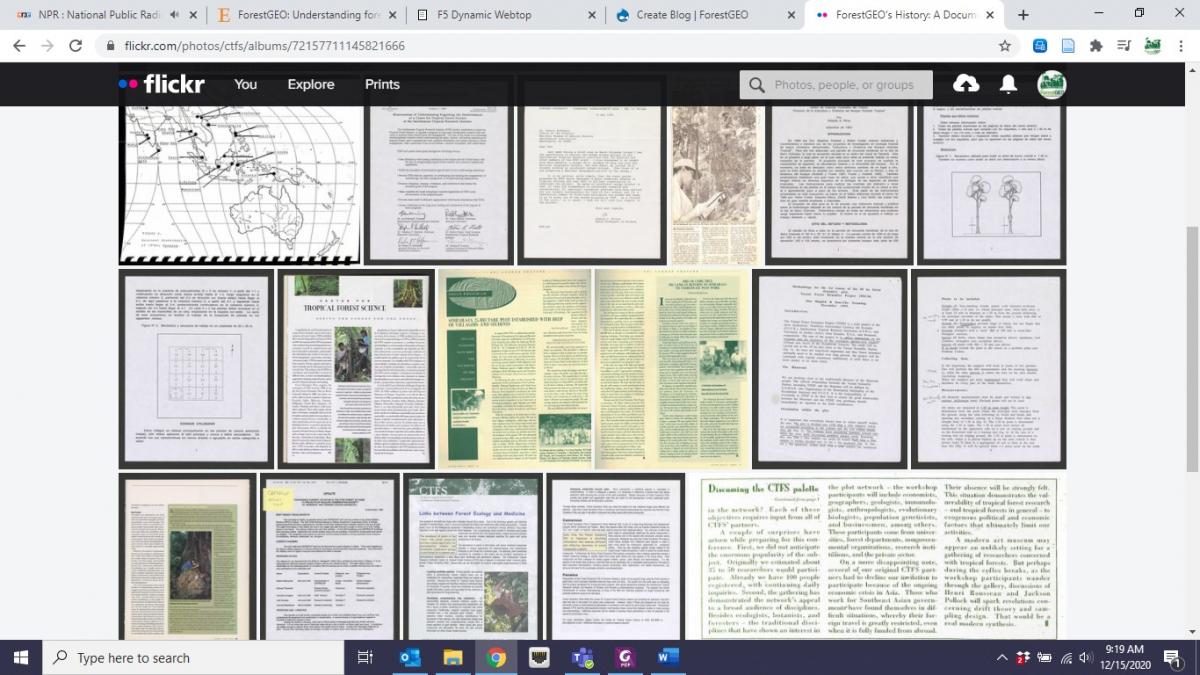 Do you have documents or photos from your site that you'd like to share in the Document Gallery?  Please reach out with an e-mail to forestgeo@si.edu.
---
Thank you to all PIs, census leaders, and lab technicians who have shared census dates with us and to the Smithsonian Archives for their support of our history research endeavors.