On the 3rd Wednesday of every month we host a virtual Seminar Series from 9-10 AM, ET.  Each Seminar includes two short talks and time for Q&A.  This is a fantastic opportunity for members of our global network to meet in real-time to share their ForestGEO research. 
---
NEXT Seminar: Wednesday, April 21, 2021 | 9-10 AM, ET | register here
Monique Weemstra: Belowground trait strategies modulate the effects of leaf traits on tree growth in a temperate forest
Ryan Mushinski: Using mycorrhizal categories to better define soil nitrogen cycling in temperate forests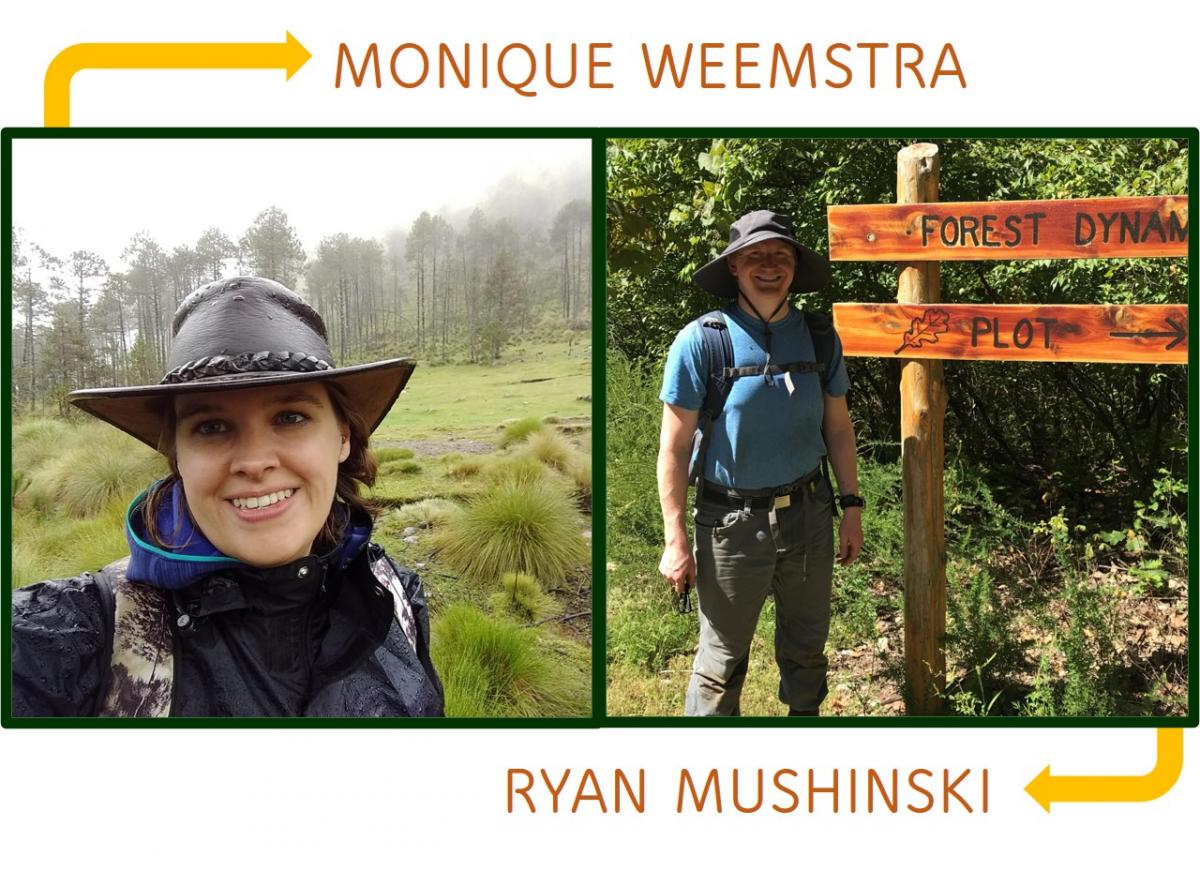 ---
Interested in presenting your ForestGEO research?  Reach out with an e-mail to Caly (McCarthyC@si.edu) or Lauren (KrizelL@si.edu).
---
We record the Seminars, and access to recordings is available upon request (McCarthyC@si.edu).  Last month's speakers were:
Evan Gora: Lightning in tropical forests: ecological effects and contributions to forest dynamics
Luiza Aparecido & Benjamin Blonder: Does leaf venation reticulation provide damage resistance or resilience to herbivory?
You can find a complete list of previous speakers here.