ForestGEO Welcomes Emma Scott, Data Intern
Emma Scott graduated from Smith College where she studied both statistical & data sciences and environmental science & policy.  At the close of the summer she joined the ForestGEO team as a data intern to assist in the design and development of a new data management application for ForestGEO research sites.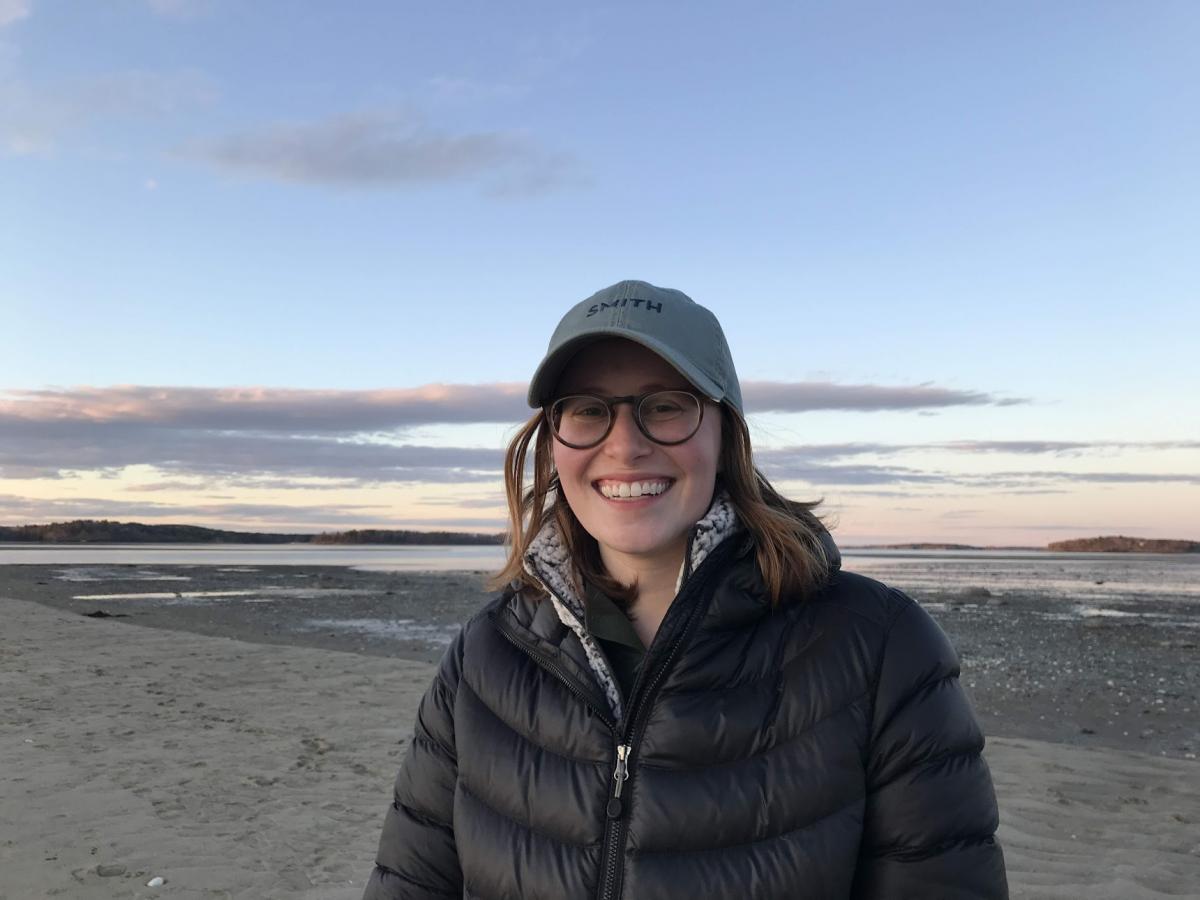 Before joining the ForestGEO team as a data intern, you worked with ForestGEO data to estimate biomass burned in California wildfires.  What was the context of that project?
Last fall, I had the opportunity to investigate the concepts and tools needed to make ecology a more predictive science in an Ecological Forecasting course taught by Dr. Albert Y. Kim (researcher in ForestGEO Ecosystems & Climate Lab).  I explored topics including Bayesian calibration and the complexities of real-world data; uncertainty quantification, partitioning, propagation, and analysis; feedback from models to measurements; state-space models and data fusion; iterative forecasting and the forecast cycle; and decision support.  I applied these techniques in a semester-long research project — estimating biomass burned in California wildfires using ForestGEO software (allodb R package created by Erika Gonzalez-Akre) and ForestGEO data from the University of California Santa Cruz Forest Ecology Research Site (UCSC-FERP).  I have extra appreciation for the ForestGEO datasets we leveraged in that project now that I have an inside look into the long journey that they take to become publicly available after a census.
The goal of your internship is to help create a streamlined system for entering and validating forest dynamics data.  On a day-to-day level, what has that work looked like so far?
We're still in the first, and arguably the most important, phase of this project — determining the functional requirements of the new data management application before transitioning to development.  I began my research by perusing resources to familiarize myself with ForestGEO overall, the database design, and the legacy application.  But, I could only get so far exploring on my own, so I reached out to ForestGEO database managers and scientists to best understand what in the system needs improvement.  In these conversations, I mainly listened — recording pain points and wish list items and all of the stories in between. 
I'm in the process of synthesizing this information in a specification document that'll act like a "living contract" between ForestGEO stakeholders and application developers.  I'll share my iterations of the specification document with the team for feedback and repeat until we reach a consensus — only then will we write our first real lines of code.  I want to give a big thank you to software engineer Justin Pacholec and program manager Abby Starr at Microsoft for volunteering their time and mentorship.
You've apprenticed at Winter Hill Farm for two seasons.  What draws you to dairy farming?
Farming combines some of my biggest loves: being outside, food, building community, systems thinking, driving tractors, and getting stinky and muddy. My earliest childhood experiences and memories are fondly linked to farming because I grew up next door to an 80-acre sheep farm. It is a perfect foil for me as my time spent doing data work is online and screen oriented, and I very much enjoy working outdoors with my hands. I find it rejuvenating, and I have a love for large farm animals. In fact, when I first went to college, I was accepted into a veterinary science program before I found my way to data science. I am a tactile person, and the connection to animals and the earth is very grounding for me. Additionally, I've been able to observe the impacts of a changing climate firsthand by being outdoors instead of the often indoor nature of my data work. Oh yeah, and I love cheese!