Artwork from the ForestGEO Network
Our field sites are beautiful.  Our network members are fantastic.  And sometimes our network members make fantastically beautiful art.  Below is a showcase of artistic talent from the ForestGEO community. We thank Erin O'Connell, Daniel Zuleta, Andrea Drager, Erika Akre-Gonzalez, Caly McCarthy, and Kristina Anderson-Teixeira for their contributions.
Erin O'Connell is a field technician with the Myers Lab at Washington University in St. Louis, Missouri (USA) and is currently working on the second census of the ForestGEO plot at Tyson Research Center.  She offers three tree-inspired works, complete with titles and context in the captions.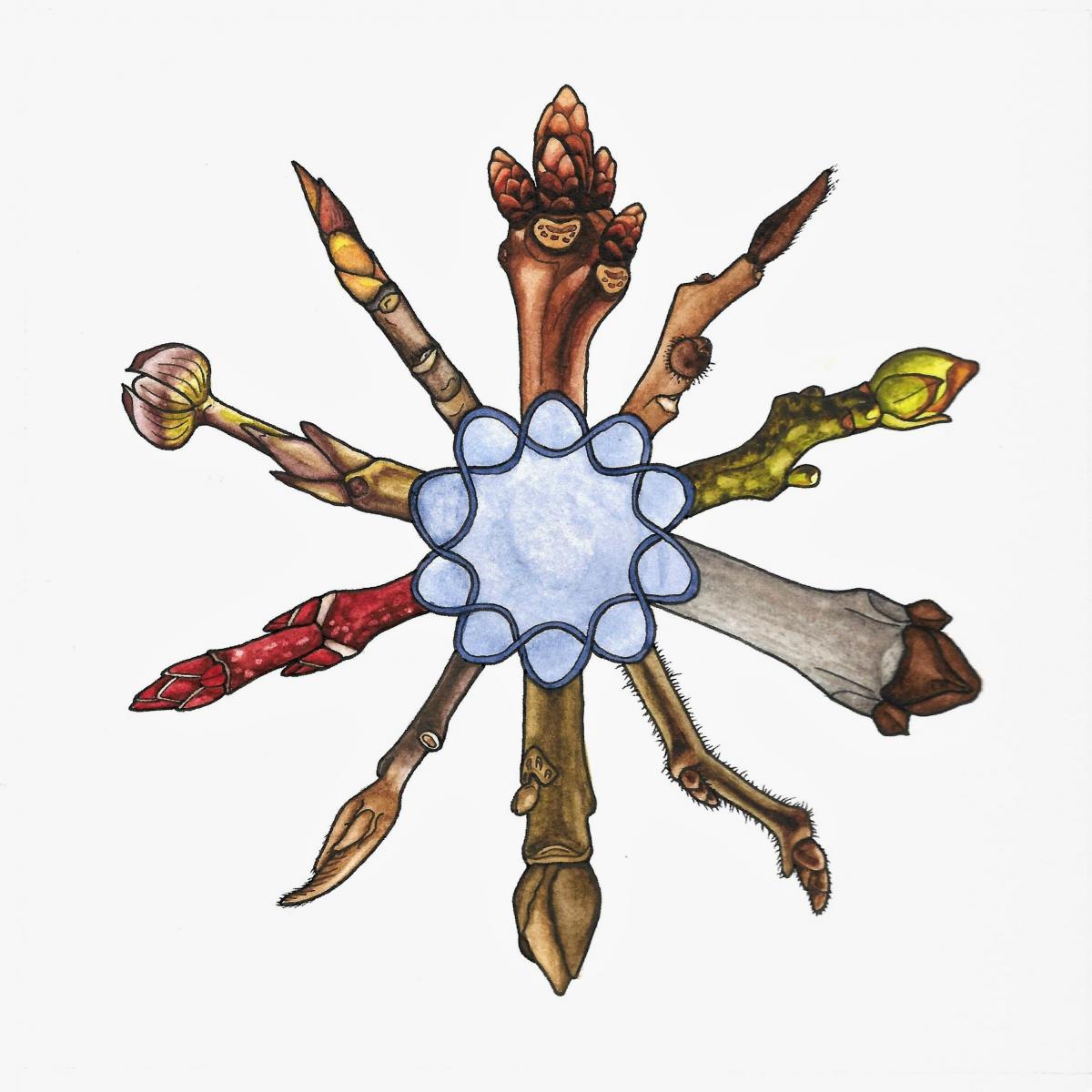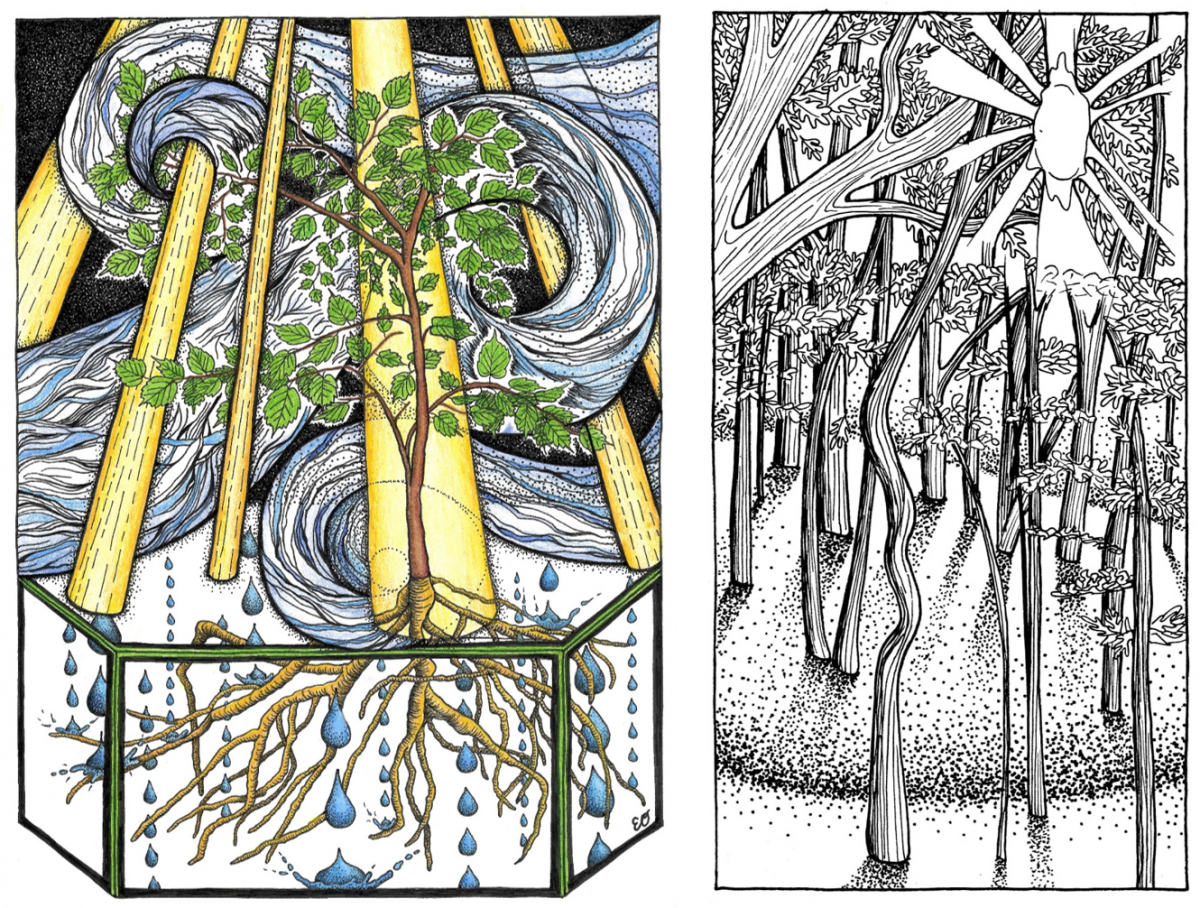 Daniel Zuleta is ForestGEO's tropical tree mortality postdoctoral fellow.  He titled his piece, "Many ways to die: tree death and damage in tropical forests."  Daniel made the images below in service of the tropical tree mortality protocol.  He constructed each of the images using only shapes in PowerPoint, repeatedly manipulating their size and orientation to replicate the fractal patterns of trees that he observed in the field.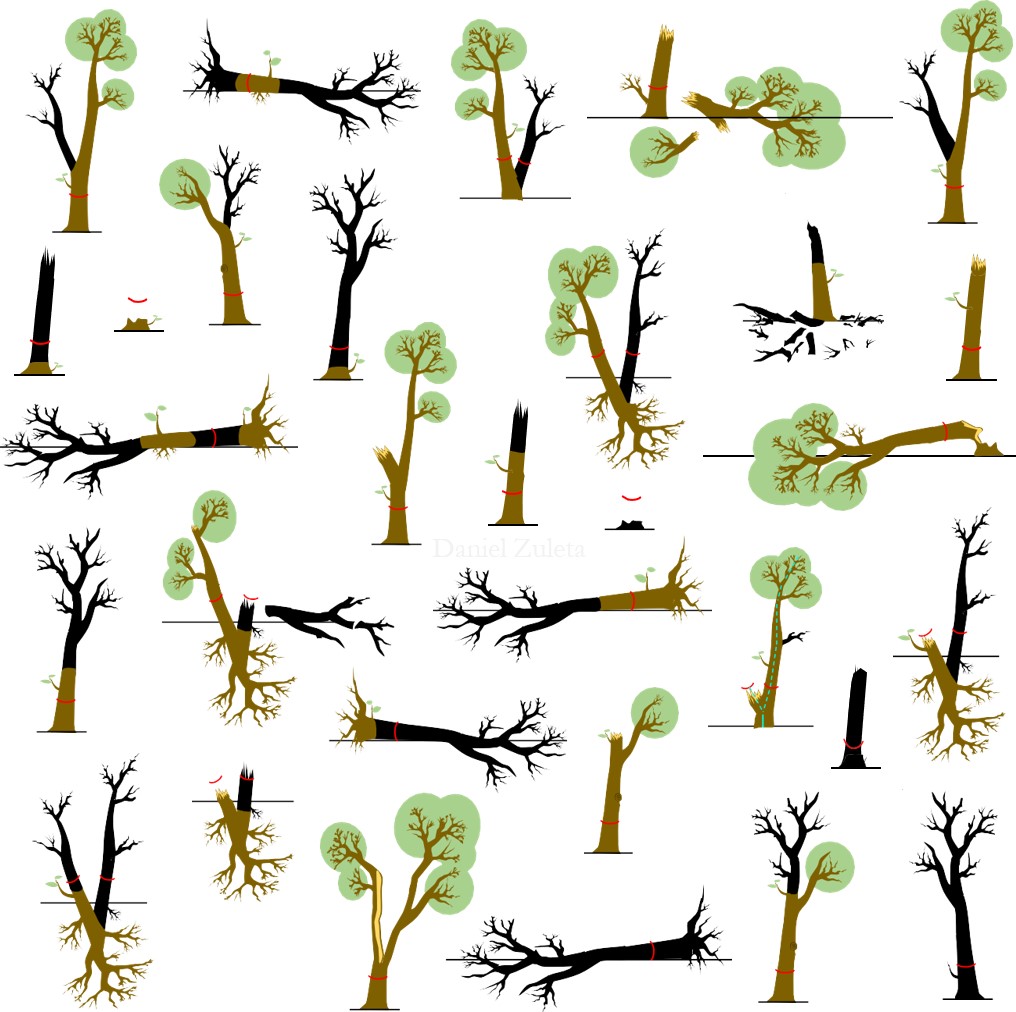 Andrea Drager worked in the Korup Forest Dynamics Plot in Cameroon for her dissertation and received funding support from ForestGEO through a doctoral fellowship.  The image below was taken using confocal microscopy.  It portrays the stigmas, deposited pollen, and styles of the flower from Cola flavovelutina, a tree in the Korup plot.  Andrea writes, "Auto-fluorescence by the plant gives us the red-green (yellow when overlapping), and aniline blue stain of callose, a plant starch found in some cells, pollen tubes, and sometimes in pollen, gives us the blue. Our research is on the pollination ecology of a community of trees from the Guineo-Congolian rainforest, asking whether pollination outcomes in highly diverse forests are density-dependent or related to other ecological factors and potentially, adaptations."  Andrea Drager prepared the specimen, and Dr. Budi Utama obtained the image.

Erika Akre-Gonzalez was lab manager of the ForestGEO Ecosystems & Climate Lab for 6 years.  She shares still life drawings and works of embroidery.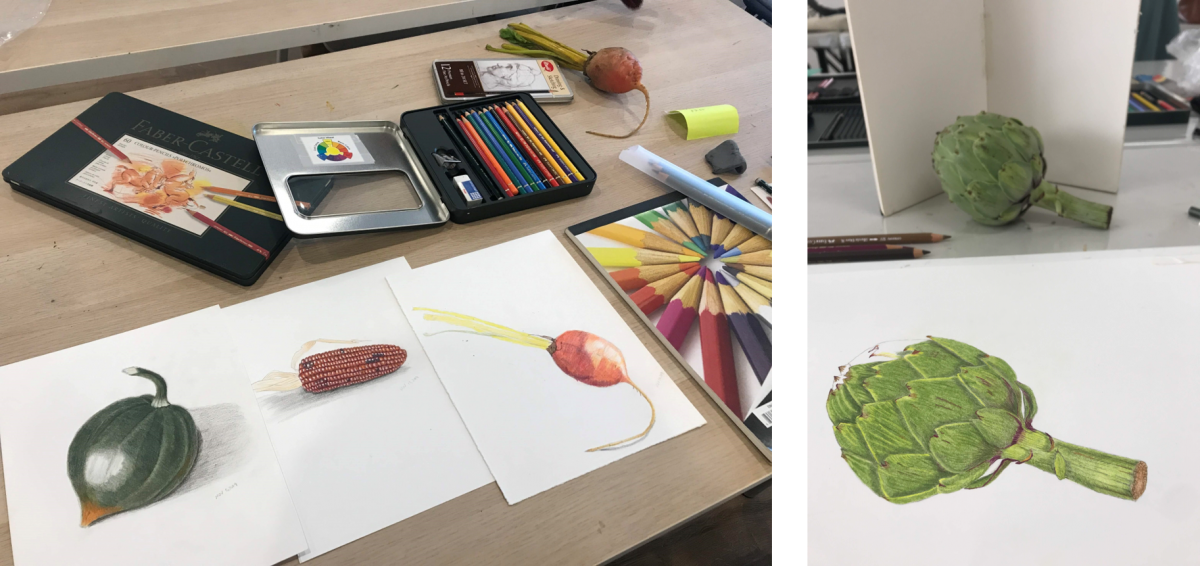 Caly McCarthy, one of ForestGEO's Administrative Assistants, has also tried her hand at tree-themed embroidery.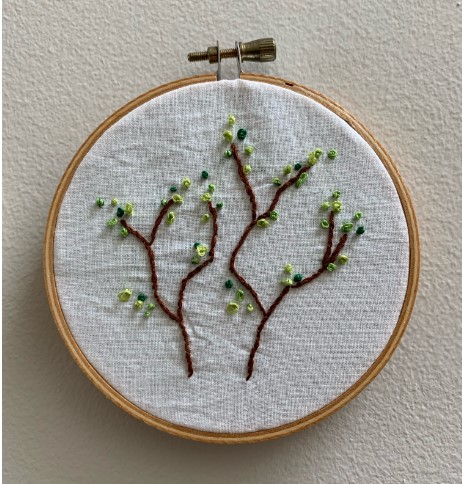 Kristina Anderson-Teixeira is a ForestGEO staff scientist and the leader of the ForestGEO Ecosystems & Climate Lab.  She shares two works of watercolor and says, "One is a spot I love in New Mexico (where I did my PhD), the other is in the Sierras (near where I grew up)."